$50 million jackpot winner still needs to come forward
20-06-2014
Late last year, a retailer in Edmonton, Alberta sold a ticket that hit a
$50 million jackpot
. That life-changing prize remains unclaimed, according to the Western Canada Lottery Corporation. The winning ticket features the numbers 2, 13, 18, 24, 27, 37, and 43.
Check your lottery tickets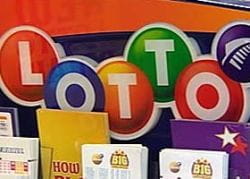 "It's not unusual that prizes remain unclaimed as people are not aware of the tickets they bought. We recommend all players to check their tickets, including the ones from other drawings. It's always a great pleasure to award players with cash prizes, even if it's a
minor jackpot
", a spokesperson for the lottery told.
Time is ticking away
Three years ago, another
Canadian lottery player
collected a $4 million jackpot only two days before the claim period expired. The Calgary resident had put the ticket in a purse that she didn't use anymore. The winner of the $50 million ticket has until December 20, 2014 to claim the prize.