$42 million anticlimax for 90-year-old granny
01-05-2015
A Miss Kitty slot machine spilled out a
$42 million jackpot
at the Isle Hotel Casino four years ago. Pauline McKee thought she had struck oil, but the gambling parlor refused to pay the staggering cash prize. An Iowa Supreme Court ruling has now put an end to the dispute.
Computer glitch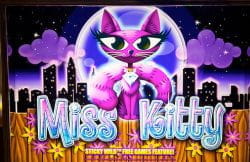 McKee visited the Isle Hotel Casino in Waterloo when she was attending a family reunion. The elderly woman decided to spin the reels of a Miss Kitty slot. All of a sudden, a $42 million jackpot appeared on the display. However, the casino claimed that the
jackpot announcement was the result of an error
.
Casino wins legal dispute
The gambling granny sued the Waterloo-based gambling parlor. Four years later, the Iowa Supreme Court has ruled that the casino doesn't have to award the announced amount. Instead, McKee is entitled to a
'whopping' $1,85 payout
. The maximum jackpot is $10,000, while bonus prizes are not allowed, read the slot's user-agreement.