$27.5 million Mother's Day present for Kokomo resident
12-05-2014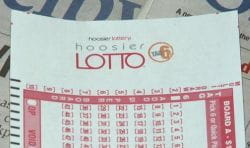 Mother's Day is all about telling your mom how much your appreciate her, but a multi-million jackpot changes everything. A Hoosier lottery player scooped
a $27.5 million cash prize
, adding an exciting twist to this year's Mother's Day.
$27.5 million ticket
A Kokomo-based supermarket sold the extremely lucky lotto ticket, and will receive a selling bonus. A spokesperson for the Hoosier Lottery confirmed that all numbers on the fortunate ticket lined up: 9-16-34-37-45-46. The
winner has yet to come forward
, and Hoosier lotto tickets are urged to verify their entries.
Record jackpot
In October last year, a Bloomington resident bagged a $3.5 million prize. Since then, the jackpot had been climbing to a whopping $27.5 million. The Hoosier Lotto game made its debut back in 1994, and since then it has resulted in over 100 cash prizes. In late 2007, Peter Gilbert from East Chicago took home the largest jackpot so far:
$54 million
.