$23M lottery jackpot thanks to public appeal
02-11-2012
A $23 million jackpot winner has claimed her prize after her daughter saw a picture of her mother in a newspaper. It was a CCTV picture of the alleged winner, taken at the retail shop where she bought the winning ticket. The California Lottery will release additional details on the winner today.
Jackpot thanks to public appeal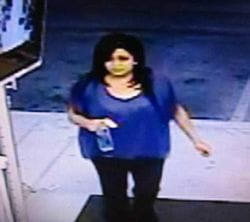 "The winner failed to verify the lottery ticket. Her daughter noticed in a newspaper a photo of the alleged winner and informed her mother. The winner found the lucky ticket in her car and subsequently claimed the jackpot," according to a spokesperson for the California Lottery.
Bad luck for California schools
The Palmdale resident had to claim the jackpot before November 26, after she purchased the ticket 6 months ago. Winners have 180 days to step forward. California schools would have benefited if the winner's daughter hadn't seen the picture in the newspaper.
Gambling news all over the world
In August, a $52 million jackpot winner claimed his prize after one of his relatives recognized him from an online photo of the supposed winner. Our news section features many exciting news reports on jackpot wins. How about a $1 million jackpot winner who died from a drug overdose? Or jackpot winners who continue to receive benefits.
BestOnlineCasino.com
brings you gambling news all over the world.