$1 million lotto ticket expires in one week
15-12-2014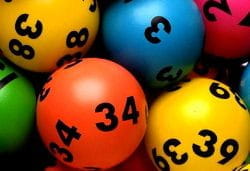 With the holidays coming up, it's the perfect time to add some cash to your bank account. What better way to do so than winning a staggering lotto windfall? A Canadian lotto player has only seven days to claim his or her
$1 million jackpot
.
Clock is ticking away
A spokesperson for the Ontario Lottery and Gaming Corporation (OLG) confirmed that the winner bought the winning Lotto Max ticket on December 20, last year. The
lucky lotto ticket
features the numbers 2, 3, 9, 10, 17, 32 and 34. The ticket-holder can claim his or her jackpot until December 22.
Not uncommon
Unclaimed prizes are not as rare as you might think. The OLG spokesperson noted that approximately 1% of all prizes won remain unclaimed. "Fortunately, it doesn't happen frequently, but there have been several unclaimed jackpots in the past. Tickets get lost as it's not uncommon for
people to forget about their tickets
", the spokesperson added.