$1 million jackpot winner from San Juan County comes forward
21-12-2012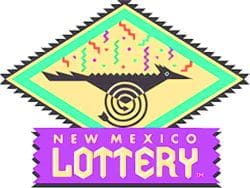 The New Mexico Lottery has announced that the $1 million jackpot winner has come forward. Marjorie McDaniel from Farmington, San Juan County took home the staggering cash prize after the drawing on November 28. All numbers on her Powerball ticket lined up, rewarding her
$1 million in cash
.
$587.5 million jackpot
Marjorie McDaniel could have shared in the $587.5 million jackpot if her ticket had also featured the red Powerball number. A spokesperson for the New Mexico Lottery revealed that two Powerball players from Arizona and Missouri shared that record jackpot worth a whopping $587.5 million.
Investment and bills
The lucky winner from Farmington revealed that she had almost forgotten to check the ticket. McDaniel had stored the winning ticket on her car's floorboard alongside other lottery tickets. She decided to verify the tickets at a local shop. The store clerk told her that one of the tickets had won a large jackpot. The Farmington resident will invest the money, in addition to paying off some bills. Check our
news section
for more exciting gambling news.