$1 lottery ticket hits $27.5 million jackpot
05-06-2014
How about turning a $1 'investment' into a $27.5 million win? A duo from Hamilton County, Indian scooped a
$27.5 million jackpot
thanks to a winning lotto ticket that only cost one dollar. Hoosier Lottery officials have awarded Larry and Connie Miller the check for the staggering prize.
Amazing event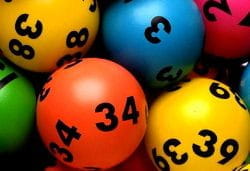 "It goes without saying that it's an incredible feeling to win a jackpot of this magnitude. We are still in a daze after some
mind-blowing days
. However, we don't think that our new fortune will have a huge impact on our lives. We have always lived happily and the jackpot can only make things even better", the Millers commented.
Lump sum rather than 30 years guarantee
They purchased the lucky ticket, which featured the numbers 9, 16, 34, 37, 45, 46, at a Kokomo-based retailer. Larry and Connie chose to have their
million-dollar lotto prize
paid out as a one-time cash option worth $11.1 million before taxes, rather than taking the full $27.5 million paid out of 30 years. The couple has hired both an accountant and a lawyer to provide professional guidance.