The ten most popular casino games
23-05-2015
Bingo has always been really popular, both in casinos and online. Almost needless to say that there are many different variants, which are all based on the classic version. The first player who marks off all the numbers on his or her card becomes the winner.
Beano instead of bingo
Experts believe that bingo is derived from a lottery game named '
Lo Giuoco del Lotto D'Italia
'. Rich Frenchmen adopted that version, and named it 'Le Lotto', while that same variant was played by German school children. The game was called 'beano' when it made its debut in the US. Edwin S. Lowe however, a toy merchant from New York, decided to change the name to 'bingo' after he heard a player unintentionally yelling 'bingo' rather than 'beano'.
Popular in the UK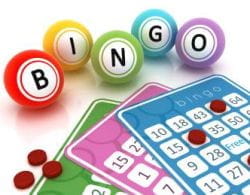 Britons have an increased fondness for bingo, and the popularity of the game continues to grow. For that reason, British players can choose from nearly 400 brick and mortar bingo halls. Online bingo has become a frequently played game among online gamblers, which has resulted in a huge number of
internet bingo
portals. Additionally, most online casinos also offer at least one bingo version.
Frequently played online
You may ask yourself: what are the most popular online bingo games? Here are some popular types of bingo:
Bingo U-Pick 'Em
Bingo bonanza
Horse race bingo
Death bingo
Electronic bingo
90-ball bingo
Mini bingo