South Shields gambler pleads guilty to theft charge
10-03-2015
An electrician from South Shields has made a nuisance of himself as he stole materials from his employer. Ian Atkinson sold the items and used the proceeds to fund a gambling problem. He has been ordered to a
six-month jail term, wholly suspended
. Atkinson is also scheduled to serve 200 hours of community service
Handing in his notice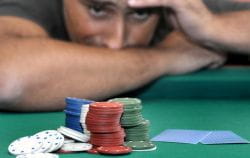 Atkinson admitted in court the theft of multiple items, totaling £3,000. The
embezzlement
took place in 2013, and came to a light when a supervisor noticed a huge discrepancy. Atkinson decided to resign as he had no valid explanation for the missing materials.
Gambling addiction under control
The embezzlement had a huge impact on the business, and has resulted in intensified control. Additionally, the theft has damaged the name of the company. Atkinson was
gripped by the gambling epidemic
, which resulted in huge debts, according to court records. The 37-year-old man from South Shields claimed that he now has more control over his gambling habit.