Slot operator ordered to pay back $546,937 in gambling losses
12-12-2014
It's not very likely that a gambling operator will pay back the money you blew away, but you can always give it a try. That's exactly what a gambling enthusiast from Vienna thought. He decided to file a lawsuit after he had
lost $546,937
while enjoying slot machines.
Saved by addiction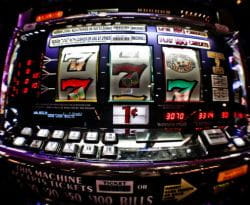 A Vienna judge found that that the man's massive gambling losses were the result of his
out-of-control gambling habit
. For that reason, the Vienna resident believed that he couldn't be held responsible for the money he squandered. Additionally, his lawyer appealed to a psychiatric evaluation.
2,600 slot machines
The judge ruled that the man's losses, dating back from 2006 to 2010, should be cancelled. In the city of Vienna you can find about 2,600
slot machines
in many locations, like gas stations. That makes it impossible to exclude people from playing those machines as it doesn't concern a specific casino or gambling parlor.
Exclusively at casinos
The operator of the slot machines in Vienna has announced that they will fight the ruling. Last month, Vienna policymakers decided to allow slot machines only at casinos. The government stated that especially the city's poorer areas are
affected by the one-armed bandits
. The ban will take effect from January 1.