Slot criminals captured as they became haughty
05-04-2016
They say 'pride comes before a fall', which was also the case with a criminal duo from the UK. Meet Benjamin Robinson and Daniel Hutchinson, two crooks who
emptied out multiple fruit machines
. However, they have run out of luck thanks to their recklessness.
Sentenced to prison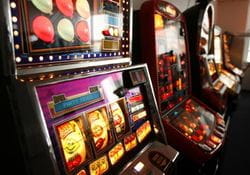 North Yorkshire Police
captured the duo thanks to glorious selfies they made to show off their loot. They posed wearing masks, but the two criminals also took photos that showed their face. 24-year-old Robinson is facing a 32-month prison sentence, while his 29-year-old partner in crime was jailed for six months.
Cash money in car
The arrest occurred near the village of Gargrave (North Yorkshire) in mid-2015, according to court records. Policemen inspected the Vauxhall Insignia in which Hutchinson and Robinson were seen. They recovered a sum of £3,000 in cash, alongside masks and tools, which they used to
plunder the gambling machines
.