Singaporean man used family money to fund gambling splurge
02-12-2014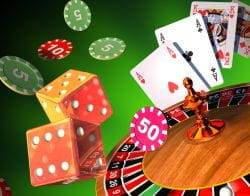 Stealing is wrong, but stealing money from your own family is even worse. A 28-year-old man from Singapore used family funds to gamble like it was 1999. In the space of twelve weeks, Nicholas Tian Weijie
blew away $36,850.36
, using his family's credit cards and check books.
Gambling, restaurants, movies and smartphones
Tian is now facing a 27-month jail term after he pleaded guilty to a whole host of charges. The 28-year-old Singaporean man stole family credit cards and check books to finance a
gambling splurge
. Additionally, he used the funds to enjoy fancy diners, movies, and to buy smartphones.
Suspicious behavior
The fraudulent activities took place between December 2013 and February 2014, according to court documents. Early this year, police arrested the 28-year-old gambling fan when he tried to buy something at a computer shop. Tian made a
nervous impression
, and the shop clerk smelt a rat, after which he informed the police.