Singapore police officer hosted illegal lottery game
17-04-2015
A Singapore police officer has been booked in his Jakarta-based home. Samuel Hiantono is accused of hosting an underground lottery game through the internet. Jakarta authorities believe that the 44-year-old generated around
$3,900 per month
thanks to the illegal gambling game.
Illegal lottery game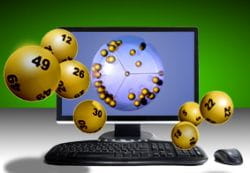 Hiantono was the brain behind '
Togel Singapore
'. The online lottery game challenged players to pick four numbers. The draws took place at a lottery facility located in Singapore, after which the numbers were published online.
Acquisition via mobile telephone services
The 44-year-old Singapore police officer lured players via mobile phone services, including instant messaging apps. It remains unclear how long Hiantono had been running the
illegal lottery game
. He now faces charges of organizing gambling, in addition to 'recycling dirty money'.