Problem gambler: repay £110,000 or extra time behind bars
23-10-2015
A gambling addiction can lead to horrible things, including theft. Ask Danny Collinson, who
embezzled a whopping £500,000 from a company
. The 30-year-old now faces two options: repay £110,000 or another 1.5 year behind bars.
Assets worth £110,000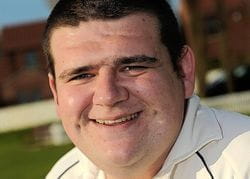 Collinson was found guilty to the theft five months ago. He discovered his passion for gambling when he was ten, the 30-year-old stated in court. Investigators seized almost £110,000 in cash from his home when he was detained. That money came from
several online casino accounts
, in addition to jewelry at his property.
Gambling addict on the run
Investigators believe that he lost about £390,000 gambling. When Collinson realized that the embezzlement had come to light, he fled to Edinburgh. The
British problem gambler
was on the run for approximately seven days, which was obviously a big concern for his relatives. Collinson admitted in court that he had lost most of the money whilst spinning the reels of
online slot machines
.