Problem gambler cheated her bosses out of more than $167,000
30-03-2013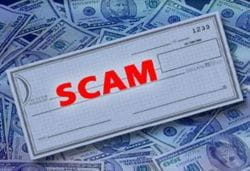 A former Willow River City worker has been accused of
stealing over $167,000 in Willow River City funds
. Mary Angela Leonard took the money to fund her gambling problem. The 56-year-old woman cashed various city checks written to her from 2009 through 2012. The fraud was discovered during routine audits.
Fraudulent checks
In an announcement, the former Willow River City clerk admitted she had a gambling problem. Leonard would issue fraudulent checks that featured the mayor's name, and she failed to offer them to the council. Surprisingly enough, nobody discovered the embezzlement until the routine audits. She committed the fraud until approximately June 2012.
Gambling spree
Leonard loves to gamble at casinos and she blew most of the stolen cash at two gambling parlors. She used to visit the Hinckley-based Grand Casino and the Black Bear Casino in Carlton, where she lost a large sum of money. Additionally, she used the
stolen public funds
to pay off her debts.