Prison sentence for stealing gambling addict
28-03-2014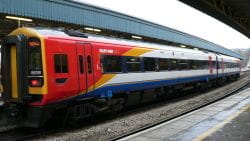 Desperate needs lead to desperate deeds, and Sean McIlroy can bear witness to that fact. The Exeter resident has a serious gambling problem, which forced him into a life of crime. McIlroy has been jailed again after stealing luggage on trains across the South West.
Victims traumatized
The
pathological gambler
stole baggage on nineteen occasions over a six weeks period. The theft resulted in thirteen victims, both women and men. Some of them have become afraid to travel by train again, due to the impact of the theft. McIlroy now faces two years in jail.
Backslider
In September last year, McIlroy was sentenced to a 24-month jail term for stealing baggage from North Devon trains. He resumed his criminal activities almost immediately after leaving prison in December. The recent crime spree resulted in a
loss of £13,500
.