Prison sentence for hacking gambling addict
31-07-2015
A Bolton Crown Court judge has sentenced Ryan Adams to a six-month jail term. The Whitefield resident
embezzled over £6,700
from the company where he worked as a maintenance administrator. Adams used the stolen funds to settle gambling debts.
Gambling addict hacker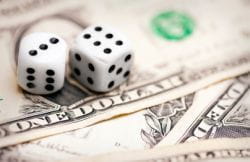 The 22-year-old started working at Miller Metcalfe in August 2013, but he was fired in July 2014. After his dismissal, Adams
broke into the company's computer system
, allowing him to transfer money to his private account. The Whitefield resident used the login details that belonged to one of his former co-workers.
False accusations
Adams' successor, Kelly Tyler, discovered the
embezzlement
, but she was fired as her bosses thought that she had stolen the money. Despite the fact that the company took the accusations back, she didn't get her job back. Tyler was affected by the stress as a result of the false allegations, while it took her more than six months to find another job.
Retired gambler
Adams expressed regret for his actions. The 22-year-old had become desperate due to his
gambling debts
. "I never intended to hurt others", Adams stated in court. He added that his gambling days were over, and he said sorry to anyone he had caused troubles. Adams, who is now working at another company, intends to try his luck at the Manchester Business School.