Prison sentence for gambling nun
09-07-2013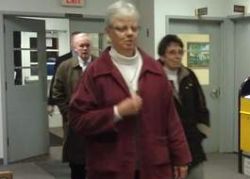 Even nuns like to gamble, with the same applying for Mary Anne Rapp. The 68-year-old nun took about
$128,000
from two parishioners, money which she has to repay. Mary Anne Rapp has been sentenced to 90 days in prison, in addition to 100 hours of community service. The nun will also undergo treatment for her
gambling addiction
.
Extreme despair
Three months ago, Rapp was found guilty of taking cash from the St. Mary and St. Mark Roman Catholic Parish. The embezzlement took place between 2006 and 2011. "My gambling addiction led to extreme despair. I offer sincere apology to both parishioners and to the whole church community," the nun stated in court.
Stealing from the poor
Rapp faced a prison sentence up to six months. Judge James P Punch noted that it would be incorrect and inconsistent to exclude a prison term in the sentence. "You stole cash from two churches that have limited financial resources, and you spend it on gambling. One of the churches
almost disappeared
due to the fraud," Punch commented.