Pleasanton couple robbed of gambling winnings
27-08-2013
It's always nice to come home after a rewarding gambling session at a casino. However, criminals can turn your homecoming into a real nightmare. That is exactly what happened in the city of Pleasanton, California, according to local authorities.
Casino winnings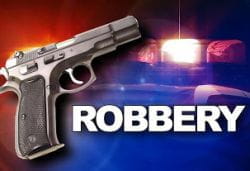 The woman arrived at home after enjoying a night of gambling at a casino. Three armed criminals told her to go inside, where the trio threatened the woman and her hubby
at gunpoint
. The suspects forced the couple to give them the casino cash. Both victims were in shock and they handed over the money to avoid any further escalation of violence.
Successful gambler robbed
The criminals apparently knew that her husband had won an unidentified amount of money at a Bay Area gambling parlor. He arrived home prior to his spouse and he left the
gambling winnings
downstairs. The criminals took their chance after his wife had arrived home.
Fleeing criminals
It is believed that the three black criminals were aged between 19 and 23 years. The suspects are approximately 5'8" tall and they weigh around 150 pounds. They were seen in hooded sweatshirts and dark-colored pants, and they were all wearing
kerchiefs
during the incident. A police spokesperson added that the three men left the premises on foot, but it's not clear if they took off in a car.