Play Wacko Jacko's Hairball and win our roulette ball containing Michael Jackson's hair
24-10-2012
Michael Jackson fans, here's your big chance to win a truly unique piece of MJ memorabilia – our roulette ball containing the King of Pop's actual hair! The hair was purchased at auction for $10,871 last December, and subsequently transformed into a roulette ball over the summer, a process that was captured in our 'making-of' video.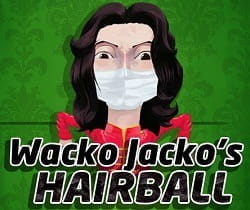 And now, thanks to our competition, you could win this one-of-a-kind keepsake. To participate, all you need to do is play our addictive new flash game, Wacko Jacko's Hairball.
Old-school arcade gameplay
Developed specifically for this competition, Wacko Jacko's Hairball combines classic arcade-style gameplay with browser-based simplicity. Using the left and right arrow keys, your job is to use Wacko Jacko's head to bounce a hairball into the blocks overhead, racking up points with every block it hits. And with a variety of wacky power-ups, multiple levels and some typical MJ-like sound effects, it'll keep you coming back for more every time. Wacko Jacko even loses his hair as you progress, provided you don't lose the ball.
To enter the competition, all you need to do is:
Upload your score to the High Score leaderboard
Keep playing until you're the best – you can enter as many times as you like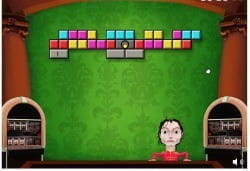 Should you be at the top of the leaderboard when the competition closes at 23:59:59 on November 22, 2012, you'll be declared the winner! You can also share your best scores with your friends and family via Twitter, Facebook and Google +.
The ultimate piece of MJ memorabilia
Suffice to say, this really is a one-of-a-kind tribute to Michael, and would be a fantastic addition to any fan's memorabilia collection. So don't delay, load up the game and see if you can win!