Pharmacy employee steals $100,000 lottery tickets
21-09-2012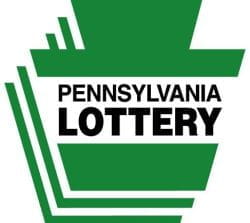 A pharmacy clerk has been arrested after she stole lottery tickets at work. Those scratch-off and drawing tickets rewarded her with approximately $100,000 in winnings. Verna Barr used the money to update her home and treated herself to a holiday. She stole the tickets over a period of 13 months.
569 stolen tickets
A routine audit by the store manager revealed the fraud. He discovered a considerable difference between the lottery sales and the money paid to the lottery organization. Investigators stated that the pharmacy employee took 569 tickets during one shift. Barr confessed to have stolen the lottery tickets, which resulted in winnings worth over $100,000.
Rewarding VIP club
The Pennsylvania Lottery offers gamblers an impressive variety of games. Its gambling repertoire features popular games including Big 4, Cash 5, the Daily Number, Match 6 Lotto, Mega Millions, Millionaire Raffle, Powerball, Quinto and Treasure Hunt. On top of all that, players can join the Pennsylvania Lottery VIP Players Club for free. This VIP club offers members many benefits.