Pathological gambler defrauded her employer out of £120,000
06-08-2014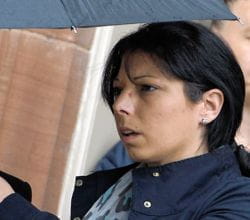 Carly­Flockhart faces a prison sentence after she cheated her bosses out of more than £120,000. The 29-year-old woman from Dores Road, Inverness is gripped by the gambling epidemic. Flockhart
stole money from a business partner
to feed her online gambling addiction.
Fraud at work
She started playing at
online casinos
as a way to forget her boyfriend's death for a while. In 2009 and 2010 she abused her position as a sales manager and secretary to embezzle the money. The 29-year-old created fake bills in order to disguise the fraud. Flockhart came clean when one of her colleagues smelt a rat.
Gambling as consolation
"After her partner died, she started gambling as a way to deal with that loss. She
stole money from her company
with the idea of refunding it. Her debts piled up to nearly £120,000, as a result of her out-of-control online gambling habit", according to her lawyer. A sentencing date has been set for August 22.