Pastor used aid money to fuel gambling problem
18-07-2016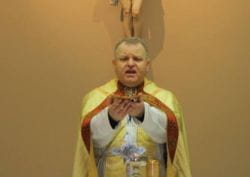 Representatives of all social strata have a passion for gambling, including priests. Amer Saka is a fine example of a pastor who loves games of chance. The Canadian priest allegedly
used nearly $500,000 in aid funds to finance a gambling problem
.
Theft of $500,000
Saka, who served the Roman Catholic Diocese of Hamilton (Ontario), was arrested on suspicion of embezzling about $500,000 in money that was meant for refugee shelters. The
priest reportedly frittered away those funds on gambling
. Saka could steal the money as he participated in a project involving the reception of 20 Syrian refugees.
Fired and charged with fraud
The Canadian priest came clear and confessed the theft to the leader of the parish community.
Hamilton Police
launched a probe into the embezzlement, after which they arrested Saka. The Roman Catholic Diocese sacked the
gambling pastor, who faces theft charges
. He is required to refrain from gambling for the time being. Saka allegedly has a weak spot for casino gambling, but it's unclear if he also gambles at online gaming sites.