OnlineGamblingPal.com buys Michael Jackson's hair
10-12-2011
OnlineGamblingPal.com is delighted to announce that is has acquired some of pop legend Michael Jackson's hair for $10,871, which will now be transformed into a one-off
roulette
ball.
A suitably unique tribute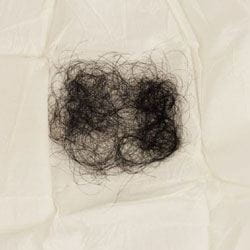 As big Michael Jackson fans, we were left deeply saddened when he passed away in 2009. And to thank him for the years of entertainment he gave us, we wanted to create a unique tribute to the undisputed King of Pop.
So when we found out that a sample of his hair was to be auctioned off, we seized this once-in-a-lifetime opportunity to do just that.
A 'Thriller' of an auction
The sample of hair was collected at New York's Carlyle Hotel, where Jackson had been staying while attending a charity event.
The auction was arranged by
online memorabilia merchant Gottahaverockandroll.com
, and proved to be a real 'Thriller'. Unsurprisingly, many of Jackson's fans were interested in the lot. Bidding started at $1,000, but with 15 bids coming in, the total had reached $10,871 by the time bidding closed around 10am Maltese time on Saturday.
But despite fierce competition – not to mention a late night/morning – we persevered. And this perseverance was duly rewarded, after we emerged from the frantic bidding war successful.
The King of Pop to Rock & Roll again
As its proud new owners, we have decided to convert Michael Jackson's hair into a roulette ball – an appropriately unique way to immortalize a small part of a truly peerless entertainer.
The ball itself will be made to the highest professional standards, ensuring it will be eligible for use at any licensed
casino's
roulette table. Indeed, considering Jackson dedicated his life to entertaining millions, the prospect of this very special ball captivating crowds at roulette tables seems like a fitting use for it.
We would therefore like to encourage any casino interested in using this unique ball at its tables to
contact us
. Together, we can ensure Michael Jackson continues to rock and 'ROLL' forever.
Check our Press Release about buying Michael Jackson's hair