Online gambler robbed her own grandparents
20-10-2014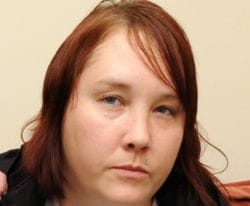 Stealing is wrong, but taking money from your own family is highly immoral. Sarah Mallon stole cash from her grandparents, who had raised her as their own child. Mallon used the money to gamble online, enjoy a trip, among things. The theft took place between August 2012 and October 2013.
Breach of trust
The 38-year-old online gambler had access to her grandparents' bank account, enabling her to
steal a whopping £7,000
. Margaret and Peter Cantrill had given Mallon the pin code so she could withdraw £600, which they had promised her as a loan. Mallon was supposed to use the money to purchase a car.
Gambling, pizzas, games and a holiday
After Peter passed away, other relatives checked the bank account, and they discovered the suspicious transactions. The 38-year-old woman from Clanfield used the money not only to enjoy online casino gambling, but also to buy games, pizzas, and to pay for a holiday. Mallon increased her
online gambling
activities in an attempt to win back the money.