Notorious casino whale shot in Australian park
12-09-2014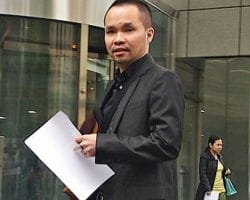 A famous casino whale has been shot in Sydney's Croydon Park. The diseased, Peter Tan Hoang, is a Vietnamese Australian gambler with a controversial reputation. Australian media claim that the 36-year-old was
shot several times
.
Arrested at casino
Hoang managed to gamble away huge amounts of money at Australian gambling venues. It remains unclear how he paid for his gambling sprees as he had low-paying jobs. In late 2012, Melbourne Police detained the high-roller on suspicion of illegally obtained funds. At the time of his arrest, Hoang had a whopping
$1.37 million in cash on him
.
Professional gambler
The 36-year-old enjoyed the high life of business class flying, a luxurious mansion, and VIP gambling. Authorities claimed that Hoang was involved in criminal activities. The high-roller was definitely
successful at casinos
, raking in nearly $90 million between 2007 and 2012. Hoang was a Vietnam citizen who moved to Australia just before the millennium.