North Royalton resident charged in illegal gambling operation
24-04-2014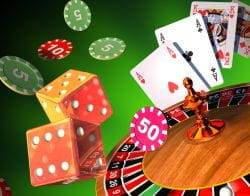 Martin Sarcyk has made a nuisance of himself by being involved in several criminal activities, including black-market gambling. A Cuyahoga County grand jury has charged the 61-year-old man in an
underground gambling operation
. Sarcyk also faces charges of money laundering and possession of illegal equipment. It remains unclear if there were more people involved in the illegal operation.
Large-scale gambling operation
Local police officers raided multiple establishments and premises across Cuyahoga County. Investigation showed that Sarcyk was the
brains behind the illegal activities
at those sites. Local media report that Sarcyk didn't get any legal support in court. Authorities confirmed that this latest case is just the tip of the iceberg as they are investigating a large-scale video gambling machine operation.