Manali Police detain 24 gambling fans
15-11-2012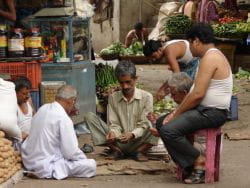 Manali Police have booked 24 punters during the Diwali festival. They also seized more than $842 in cash, and more arrests are expected. Anti-gambling squads were created to bust gambling activities during the 3-day Diwali celebrations.
Different locations
Many gambling fans stay at hotels in Brow and Anni during the Diwali celebrations, but every year they book different hotels. "We have to inspect many locations as the gamblers tend to stay in different hotels every year. However, we have managed to arrest 24 punters under the gambling act," the police spokesperson added.
Fleeing gamblers
A huge number of gambling fans from Himachal and other states nearby attend the festival every year. Most gamblers stay about 7 days. Police officers detained 15 gambling fans on Diwali day, but many other gamblers fled and managed to avoid arrest. Most punters were booked at hotels or rented apartments. Gambling is also extremely popular in Malaysia, which results in many
gambling raids
.