Man arrested after scaring his gambling addicted wife
26-02-2013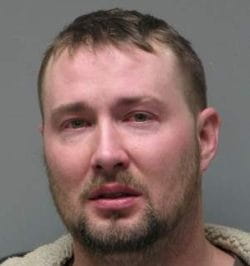 A man, Brandon Buchanan, was arrested at a casino in Delaware Park after threatening to shoot it up. He was also charged with first-degree reckless endangering and possession of a firearm. Brandon was fed up with his wife, who had gambled away $30,000.
Warning for the casino
Brandon first called the casino for a warning not to let them make his wife gamble. "My wife is at your casino, get her out of there or I am going to come up there!" said the husband. His wife supposedly left the casino minutes earlier.
"I can't take it anymore"
When policemen talked to Buchanan about what was going on, he told them he brought a gun to scare his wife. She had already spent more than $30.000 at this particular casino and he could not take it anymore. He figured that by doing this, his wife would realize he was serious.
Higher bail
Even though Brandon Buchanan did this over $30,000, his bail was set at more than $62,000. He will probably think twice about scaring his wife next time.
Arrests at casinos unfortunately happen more often.  Last year a gambling teacher was arrested at a casino after
leaving her baby unattended in her car
.