Malaysian gambling raid results in 19 arrests
12-10-2012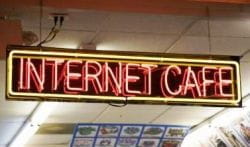 Four internet cafes have been raided by Malaysian authorities on suspicion of illegal gambling. Kuantan Police seized several gambling related items, including 71 computers worth about $23,148. Additionally, they recovered $270 in cash. Last Saturday, BestOnlineCasino.com brought you the news of an
illegal gambling site in Tokyo
, which was shut down.
1,881 people arrested
"Thirteen officers participated in the raid on illegal gambling activities at internet cafes. The suspects range in age from 20 to 30. We have conducted 421 operations aimed at combating illegal gambling at similar establishments in the last 10 months. Those raids have resulted in 1,881 arrests, in addition to 4,859 seized computers," a police spokesperson stated.
Jail term of up to 3 years
Their fight will continue until all illegal gambling activities are stamped out. Proprietors of illegal gambling establishments will be investigated under Section 41C of the Common Gaming Houses Act 1953. They face a fine of up to $1,630 for every gaming device or a maximum prison sentence of 36 months.