Life sentence for problem gambler who killed his wife
01-11-2012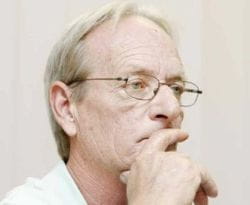 Ian Robert Hunter, a gambling addict from Brisbane, has been found guilty of murdering his spouse. The 55-year-old Vicki Hunter was killed at their house in Raceview (west Brisbane). Ian Robert used a metal bar to murder his wife in May 2010. The 55-year-old problem gambler claimed to be innocent, but a Brisbane Supreme Court jury found him guilty.
Gambled away $76,000
The couple seemed to be happily married for almost 40 years. Despite their approaching retirement, they had an extensive debt. At the end of 2009, the 55-year-old gambling addict received $76,000 in superannuation, which he mainly used to spin the reels of slot machines.
Fake burglary
Ian Robert staged a burglary to cover up the murder, using his self-inflicted injuries as proof of the violent incident. He also made a mess of his house to make the burglary seem even more real. The problem gambler claimed he was attacked by a burglar who demanded cash. In Queensland, the sentence for murder automatically results in life imprisonment.
Desperate deeds
Our extensive news section features many news reports on desperate gambling addicts. There are many cases of problem gamblers who steal at work. Or how about a debt-laden gambler who decided to grow cannabis? In August, we reported about
Vietnamese gambling problems
that lead to divorce and even suicide.