Less problem gamblers in Macau
04-08-2012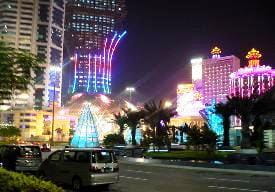 The Polytechnic Institute has released the results of a new study on compulsive gambling in Macau. Approximately 2% of adults in Macau had a gambling problem in 2011. Six percent reported a gambling problem in 2007, which means that the number of compulsive gamblers has declined noticeably.
10,000 problem gamblers
Macau's government initiated the survey, which was conducted by a team under the supervision of Samuel Huang Guihai. The Polytechnic Institute revealed that 2,000 Macau residents participated in the study. There are approximately 10,000 people in Macau who show symptoms of compulsive (pathologic) gambling.
Checklist for recognizing gambling addiction
Last week, BestOnlineCasino.com reported about the
increasing number of gamblers in Spain
. It appears that Spaniards play more games of chance in order to improve their financial situation. In the meantime, the Swinburne University of Technology is composing a checklist for casino staff to recognize a gambling addiction. Around 500 poker players contribute to the checklist.