Jukebox Coin Pusher, skill game or game of chance?
27-06-2012
Law enforcement agencies define a new coin-pusher game as a gambling machine, which are illegal in the state of Florida. The popular game has become a hit across the Tampa Bay area and there are approximately 100 Jukebox Coin Pusher machines at local stores and gas stations.
Form of gambling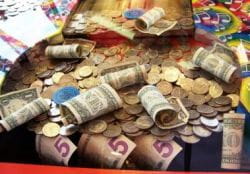 The 55-year-old Andy Kline owns Game Gallery Amusements and Rentals and he's the brains behind the coin-pusher game. Kline challenges the accusation that his brainchild is an illegal slot machine. "Every game that invites you to wager in order to win money is definitely a form of gambling," a local politician noted.
Game of chance
However, Kline claims that the Jukebox Coin Pusher doesn't violate state
gambling laws
. "The game requires certain skills, while a slot machine is a game of chance. Jukebox Coin Pusher provides skilled players far better chances of winning than gambling machines," Kline commented.
Warning
Stores and gas stations that offer the coin-pusher game will be informed about the illegality of the machines. Despite that warning, it's up to the Pinellas-Pasco State Attorney's Office to file charges against the convenience stores and gas stations that offer the Jukebox Coin Pusher. "Our long-time experience in the gambling industry perfectly enables us to determine if a machine is
illegal
or not," the politician added.