Japanese authorities raid underground pachinko venue
28-05-2015
Tokyo authorities have rounded up an illegal pachinko operated packed with more than 30 gambling machines. Kazuki Kinoshita operated the gambling parlor, named '
Seven League
', without a license. Police claim that a gang used the pachinko den to generate money.
To make a living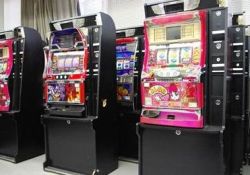 Police nabbed the 24-year-old man who enabled customers to play the
pachinko
machines with real money. Kinoshita has allegedly confessed that he operated the illegal business. "I managed the unlicensed pachinko den as a way to pay my bills", the 24-year-old man admitted.
300 registered players
Four other suspects were also involved in the
underground gambling parlor
, according to the police. That foursome has been arrested. About 300 customers visited the pachinko establishment on a regular basis, according to local media. Seven League was equipped with a CCTV system.