Jail term for online bingo addict from Clacton-on-Sea
08-08-2014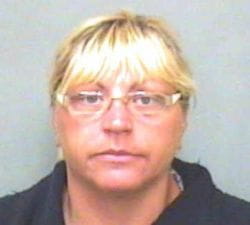 45-year-old April Piercy is a devoted bingo player who started stealing money from the practice where she used to work. The English surgery manager blew away a whopping £140 a day while playing bingo, both live and online. Piercy is heading to prison for 14 months after she pleaded guilty to
embezzling £54,000
from her employer.
Massive impact
The woman from Clacton-on-Sea, Essex started forging invoices as a way to cover up the theft. Piercy clearly misused her position to
embezzle the money
, which took place between 2001 and 2004. The theft had a massive impact on the practice which was already struggling with financial problems.
Breach of trust
One of her former colleagues, doctor Ildiko Spelt, is still suffering from the consequences of the incident. "I'm deeply disappointed as I completely trusted April. She was supposed to manage the practice, which would enable me to give my patients the attention they need", Spelt stated in court. Piercy reportedly suffered from depression after her parents passed away, after which she turned to
bingo
.