Irish shopkeeper became addicted to lotto tickets
14-04-2014
Meet Shane, an ordinary storekeeper from Waterford, Ireland. Just like many other people he likes to play the lotto. However, things got out of control and he developed a serious gambling problem. "I used to deny my gambling issues, and
winning the lotto
had become an obsession", Shane commented.
Lotto addiction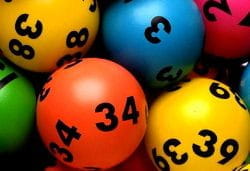 At the height of his addiction, the Irish retailer purchased multiple lotto tickets on a daily basis. He could easily spend about €300 a day on lotto tickets. "I started buying tickets as soon as the lotto machine was open for business. On one occasion, I took home
€200,000 in cash
thanks a winning ticket."
Share your problems
The Irish shopkeeper decided to seek help. Shane now participates in Gambler Anonymous sessions. "I would like to underline that playing the lotto is a form of gambling that can lead to problems. People should share their gambling issues with others rather than hiding their problems. Besides, organizations like Gamblers Anonymous offer
great support
", Shane added.