Irish gambling addict stole €498,586 from charity
31-07-2013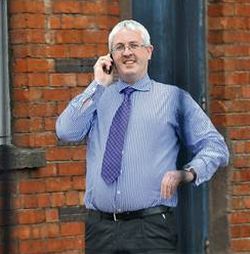 An ex-financial manager lost control over his gambling habit and
took about €500,000
from the Centre for Independent Living. Jeremiah Collins has been sentenced to 36 months years in prison with the last 18 months on probation.
Unrealistic repayment scheme
The 37-year-old man from Morehampton, Donnybrook, Dublin, collected €7,000 to compensate the stolen money. Collins also repaid €30,000 and he promised to pay a monthly compensation of €400, although he only worked on a part time basis. Judge O'Donnabhain ruled that it was unrealistic that the gambling addict would be able to repay all stolen funds.
Confessions
A spokesperson for the Centre for Independent revealed that Collins took €498,586 from the charity. The
pathological gambler
decided to come clean as his conscience began to trouble him. Collins expressed regret for his actions, and said he was undergoing an addiction treatment program.