Irish gambling addict embezzled €500k from bosses
06-04-2016
Some people are obsessed by living a wealthy lifestyle. David Gorey is definitely one of those people as he
treated himself to luxury cars and reckless gambling sprees
. The Irish accountant has been given a two-year jail term as he embezzled approximately €500,000 from his bosses' accounts.
Weak spot for cars and gambling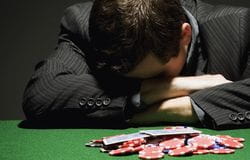 Gorey was
gripped by the gambling epidemic
, which forced him to seek additional sources of funding. The 33-year-old Irishman took out a €5,000 loan, while he purchased a €15,000 car through another loan. Gorey defaulted on payments of the latter loan, after which the dealer took back the vehicle. That didn't stop the accountant from buying three cars with a total value of €100,000.
Stealing accountant fired
The Irishman now has to pay the price as he has been found guilty of theft. Almost needless to say that his employer, ABM Construction Ltd, fired him after they
discovered the embezzlement
. Court records show that the theft occurred between August 2009, and June 2013. It's unclear if Gorey is undergoing some kind of treatment for his gambling problem.