Indebted gambler stole from bank clients
26-11-2014
Gambling is a rather exciting pastime, but debts can be a threat if things get out of hand. An ex West Haven town councilor turned to theft due to his gambling debts. 37-year-old Stephen DeCrescenzo is now facing a
jail term up to 20 years
, in addition to a $250,000 fine.
Gambling councilor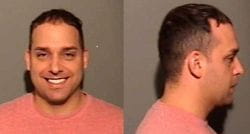 DeCrescenzo pleaded guilty to stealing about $172,000 from two clients at a New Canaan-based bank. The 37-year-old admitted he stole the money to plug
massive gambling debts
. He resigned from his position as councilor for the West Haven government.
Bank fraud detected
At the time of the fraud, the 37-year-old gambler worked at the bank. DeCrescenzo stole the money from two accounts, and mid-2013, security staff discovered the
bank fraud
. Police detained the 37-year-old man after bank security had reported the crime. Court documents demonstrate that the embezzled included three bank accounts.