Indebted gambler from Tai Wai turned to abduction
16-03-2015
Debts can lead to crazy deeds, which is exactly what happened in Tai Wai (Hong Kong). An indebted gambler became desperate and decided to kidnap a boy. Local police arrested the 36-year-old gambler who had built a
massive burden of debt
.
Kidnapping in park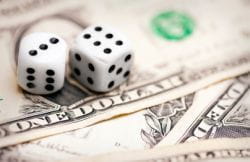 The young lad headed to a park located in Kowloon Tong to play football. The Tai Wai resident told the 9-year-old that his daddy had several outstanding debts. Subsequently, he enticed the boy into his apartment where he
cuffed the victim
. The 36-year-old then called the boy's father to demand $260,000 in cash.
Traced and arrested
Detectives investigated the case after the lad's parents had informed the police about the kidnapping. Fortunately, police officers managed to locate the kidnapper, who was immediately booked. The child was treated for some minor injuries. The
indebted gambler
has been charged with abduction.