Illegal gaming machines found at Etowah County VFW
30-10-2012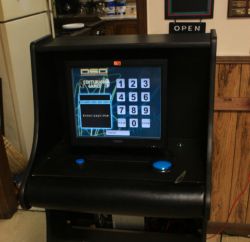 Twelve illegal gambling devices have been confiscated at a VFW Post in Gadsden, Etowah County. Etowah County Sheriff's Department revealed that the so-called 'eSweeps' machines enabled gamblers to insert money, providing them a ticket with a pin number. Players used the number to activate their account. Afterwards, gamblers could redeem the ticket for money.
Minimum requirements for gaming machines
"We are not surprised as we expected that these illegal gambling devices would appear at multiple venues across the county. For that reason, the county commission should introduce minimum requirements for gaming machines. So far, there isn't a single gambling device that meets all the current requirements," an Etowah County Sherriff spokesperson commented.
Arrested, charged and released
Etowah County Sherriff have arrested Terri Smith. The 57-year-old manager of the charitable organization faces charges of possessing a gambling machine and facilitating gambling. Smith was taken to the Etowah County Detention Center. Later, the manager of the VFW Post was bailed for $2000. Last week, we reported about an
illegal video slot at a bar in Norwalk
, Connecticut.