Illegal gambling machines seized at Holly Springs businesses
11-04-2013
Six suspects have been detained in raids targeting illegal gambling activities in Holly Springs. One of the businesses has been closed immediately after authorities found illegal slot machines inside the building. The business advertised itself as Courtesy Bonding, but police say it was actually an illegal gambling den.
Illegal gambling and drug possession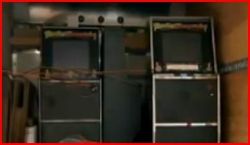 Among the establishments raided was Red Beards Party and Bar, where authorities detained a 68-year-old suspect. Additionally, five underground gambling machines were discovered at the Holly Springs-based bar.
Disorderly conduct
Police officers detained another man in connection with an
illegal gaming operation
. A 43-year-old suspect was detained for disorderly conduct, while two other people were arrested for
drug possession
. It was unclear if the suspects hired legal representation, while it's also unknown if they were eligible for bail.
Gambling machines smashed
All illegal slot machines that were confiscated have been smashed, according to a police spokesperson. Multiple agencies cooperate in this gambling probe, including the Attorney General's Public Integrity Division, the Mississippi Bureau of Narcotics, Mississippi Alcohol Beverage Control Agents, Marshall County Sheriff's Office, Holly Springs Police Department, Tippah County Sheriff's Office, Ripley Police Department, Walnut Police Department, and Benton County Sheriff's Office.