Illegal gambling machines found at Mart gas station
05-07-2013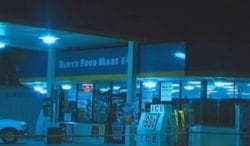 Manjinder Singh has been arrested after Mart Police found two 8-liners inside the fueling station which he operates. The 25-year-old was charged on commercial gambling charges.
$3,000 a day
Police agents raided Valero Ruby's Food Mart on suspicion of illegal gambling. Singh is the nephew of the gas station owner, who raked in about
$3,000 a day
thanks to the illegal gambling machines.
Complaining gamblers
Agents also recovered a sum of $5,000, in addition to drug-related items. Mart Police decided to investigate the situation at the gas station after receiving information from local gamblers who had lost large sums of money. The raid took place after a two-month probe.
Dangerous temptation
"Cracking down on illegal gambling is in the interest of the neighborhood, which is known to be relative poor. These gambling machines make people believe they can take home large cash prizes. But in reality, most gamblers
lose entire paychecks
while playing the
illegal slot machines
," a spokesperson for the Mart Police commented.