Illegal gambling in Lawrence-based stores
16-08-2012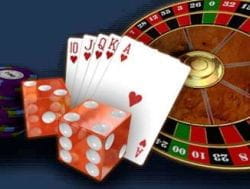 Lawrence Police have busted three illegal gambling dens. Two supermarkets and a music store have been raided and police officers seized undisclosed items. A police spokesperson revealed that there were no arrests in the gambling bust. The police spokesperson refused to reveal more details about the operation as investigators are still examining the case.
Underground gambling den
This latest operation is connected to the raids on May 3. During that bust, two suspects were arrested for allegedly operating an underground gambling den. Police officers confiscated several gambling-related items, in addition to cash. There were approximately 25 gamblers at the time of the raid. Both arrested men allegedly broadcasted live cockfights that took place in the Dominican Republic and Puerto Rico. Cockfighting is allowed in both Latin American countries.
Cockfighting in the US
Yesterday we reported about the growing number of illegal gambling machines in Puerto Rico. Locals prefer the odds of those illegal slots over gambling machines at legal casinos. Although cockfighting is illegal in the US, there are still reports on cockfights.
A 57-year-old man from Colquitt County, Georgia may lose his farm after a raid on July 7
.