Hungarian government seeks to control gambling industry
05-10-2012
Hungary's ban on gambling machines doesn't match the increasing popularity of gambling in Eastern Europe. At the same time, the gambling industry claims that the government attempts to take control over the rewarding pastime. However, the government stated that the ban on slot machines seeks to protect poor people.
Protection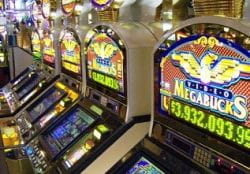 "This ban prevents people from wasting their hard earned money on gambling machines. It protects the least-advantaged members of society against the temptation to gamble," said Janos Lazar, the head of the prime minister's office.
3 assigned casinos
Gambling machine operators lose their licenses due to the ban, which will come into force in a couple of days. Operators have to take away the slot machines from bars and gambling parlors, and only three gambling venues in Hungary are allowed to offer gambling machines. Two of those assigned casinos are based in Budapest, while the other one is located in Sopron.
Lucrative pastime
In 2011, Hungary's government increased the monthly tax on gambling machines fivefold, to $2,250 per slot machine. Gambling has become a lucrative pastime in Eastern Europe. Especially casinos and sports betting are flourishing in countries like Albania, Serbia and the Czech Republic.