Humberston gambler sentenced to prison for embezzlement
09-02-2015
A former manager at Shoreline Housing Partnership is facing a two-and-a-half year jail term. Steven Neul turned to fraud as a result of his chronic gambling habit. The Humberston man
embezzled approximately £174,000 from his bosses
, according to court records.
Defrauding manager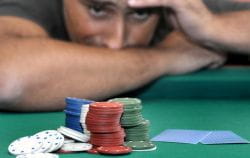 The fraud involved a huge number of
tablet computers
and smartphones, which Neul had purchased fraudulently on behalf of the company. Neul was able to buy items up to £10,000 without authorization. He bought 160 smartphones and 177 tablets, according to court documents. The ex-manager used the proceeds to gamble.
Gripped by gambling
In July last year, the
embezzlement
was discovered after two suppliers had informed Shoreline Housing Partnership about an unpaid invoice. Neul had always been a wonderful employee, which made the fraud even more surprising for his bosses. The Humberston resident started gambling at age 15, and little by little his habit deteriorated. He was relieved when the fraud came to light, according to his lawyer.