Home arrest for stealing gambling addict from Hayward
28-10-2014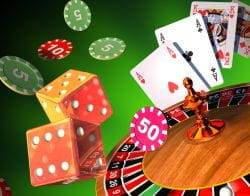 Debts can make people pretty desperate, and some even turn to crime. Catherine Marie Abou-Remeleh is one of those people as she
embezzled $238,000 from her employer
. She needed the money to fund her gambling addiction, which had caused massive debts.
Double sentence
Abou-Remeleh has been sentenced to nine months in an
assisted-care living facility
. The judge first ordered her to a prison term, which was converted into home detention because of her medical condition. The judge also imposed a five years sentence, wholly suspended.
Fired after embezzlement
The 54-year-old Hayward resident was employed as an administrative service manager at the Mid-Peninsula Water District. According to court documents, the embezzlement took place between 2008 and 2011. Abou-Remeleh used the
stolen funds to gamble
, after which she was fired.