Hayward woman stole at work to finance gambling debts
16-10-2013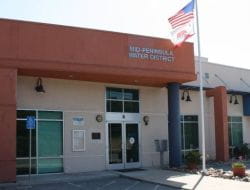 An ex-worker of the Mid-Peninsula Water District has been accused of theft. Meet Catherine Marie Abou-Remeleh, who developed a serious gambling problem. She became desperate and started stealing money from her employer. Abou-Remeleh's fraud
could prove costly
.
Caught after stroke
According to a prosecutor, the 53-year-old woman from Hayward, California stole approximately $248,000 to finance her gambling debts. Abou-Remeleh took the money over a period of three years (2008 – 2011). A colleague at the Mid-Peninsula Water District discovered the embezzlement after the
desperate gambling addict
had a stroke.
Embezzlement at work
The prosecutor revealed that Abou-Remeleh forged 187 checks with a
total value of $247,882
. She used the stolen money to finance her gambling debts. The first trial is set for November 12. Besides charges of stealing public money, Abou-Remeleh is also accused of identity theft.