Hartlepool nurse stole bank cards to gamble
20-01-2014
Nurse Rubilita Coggin is heading to prison after she stole bankcards to fund her gambling addiction. Peter Jones revealed how his late wife was
robbed while she was dying
. Coggin has been sentenced to a 15-month jail term.
Unbelievable theft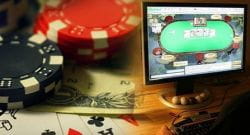 Jones was shocked when he learned about the
theft worth £5,000
. His 87-year-old wife would spend the last days before her death at home, but a congestive cardiac failure put a spanner in the works. "Fortunately, Connie passed away without knowing that a nurse had stolen her bank cards. I doubt if she would have believed that someone would be capable to steal from a dying patient," Jones said.
Online gambling transactions
"Four weeks after he death, I discovered the fraudulent transactions on her bank statements. I was shocked when I reviewed twelve pages packed with online gambling transactions. Apparently, the nurse in question spent many hours gambling at a Malta-based
internet casino
."
Unexpected perpetrator
Jones' called his cousin, who owns a security company, and he immediately determined that somebody had
stolen the bank cards
. "At that moment I didn't realize that one of the nurses was the perpetrator. I didn't know her personally, but I knew that one of the caring nurses had access to the storage compartment where my late wife kept her purse," Jones added.