Guide to slot machines
07-09-2013
BestOnlineCasino.com brings you a basic guide to online slots. Let's start with some slot history. San Francisco mechanic Charles Fey created the first slot machine, named 'Liberty Bell', back in 1895. This three-reel slot machine featured only four symbols. Gambling experts believe that Liberty Bell is the ancestor of all slots ever since Fey's creation.
Easy game-play, complex machines
Spinning the reels of a slot machine doesn't require any skills. Just hit the button to start enjoying the action. The first slot machines featured a lever (arm) attached to one side, which explains the nickname '
one-armed bandit
'. Slot machines are extremely complex devices packed with a huge number of parts and cooperating systems.
Slot machine tips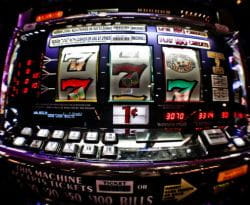 There are a few things to keep in mind when playing a slot machine, regardless of whether it is an
online slot
or a slot machine at a brick and mortar casino.
Determine your gambling budget before spinning the reels of a slot machine.
Choose a machine that fits your wagering preferences as there are many options with regard to bet per spin.
Benefit from loyalty schemes at both land-based gambling parlors and online casinos.
Select a machine with a theme that appeals to you the most.
Consult the pay table for information about winning combinations, symbols, bonus features, etc.
Separate your bankroll from your winnings, which you don't use to play.
Try another slot in case of a lack of winnings.
And last but not least, enjoy your gambling session as playing a slot machine is all about having a good time.